Things You Should Know Before Going to the Hair Salon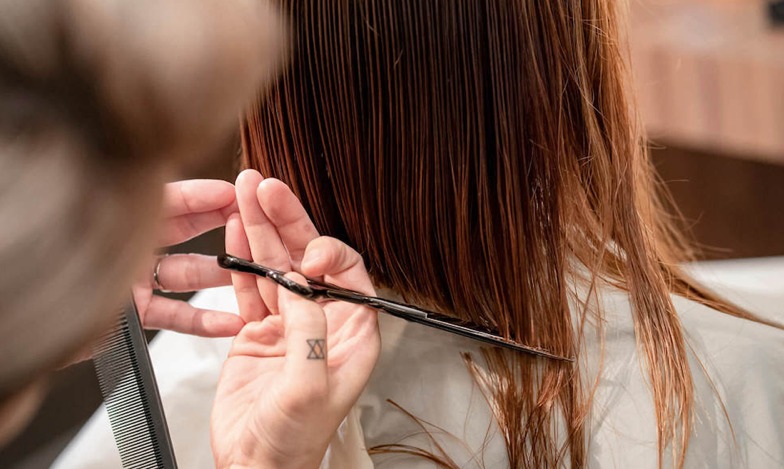 When it comes to changing our hairstyle or color, most of us have a very specific look in mind. Something as temporary as a haircut or color can affect you in a very strong way. It may turn your bad hair days into the best one you've ever seen, and, it can also make you a lot more self-confident and empowered. However, if your hair cut or color goes wrong, well, it could leave you very upset! What most people don't understand is that we, ourselves, can make the hair change process way more risk-free with a few simple basics. A visit to the hairdresser might seem like a pretty normal thing that you've done many times earlier, but there are a few things to consider to ensure you get the most out of your visit. Whether you're going for a haircut, a color or you need some guidance about styling or the condition of your hair, so to aid you to avoid a meltdown, we've put together 5 pro tips you should know before going to the hair salon.

1. Understand your face shape and hair texture

What many of us don't understand is that the face shape and hair type dramatically affect which cuts and styles will be suitable for us. Once you know if you have an oval, circle, square, or heart-shaped face, you can easily figure out what suits you best. The best way to understand your face shape by looking at your jawline. Once you know your face shape you will then understand which hairstyles are suitable for you. While many hairdressers are trained in understanding how a haircut can flatter the face, it is also their job to deliver the style the client is after, and so understanding what suits you yourself will help you ensure you never end up with a flattering haircut. It is also useful to know your hair texture as it plays an important role in the hair look you want to achieve.

2. Consider your lifestyle

Your hairstyle is another thing that represents who you are and what you do. If you live a very busy life and know you won't actually have time to do your hair, then consider a look that's low maintenance. Consider a style that can make you look good from simply a hair wash and rinse. When you are thinking about a new cut or color, you must think about your current lifestyle, and whether you'd be able to take on a cut that needs more maintenance and care. It's always worth having a think about this beforehand and having a discussion with your hairdresser about what you can and can't manage.

3. Book a consultation

If you are still unsure about which hairstyle will be suitable for you, then schedule a consultation with your hairstylist. When you're having your consultation, your stylist will be looking at your hair if it's dry. Therefore, make sure to wash your hair so there's not a lot of product in your hair and that it's detangled. Nevertheless, if you're getting your color done, stylists suggest coming in with your hair unwashed as it will help protect your scalp from the chemical products you're putting in your hair. When you're thinking about a new hairstyle or color it is always worth booking a consultation to discuss your plans with a professional before taking the plunge. When you go to your appointment, take with you some photos of the style you want to get. That way your stylist can determine if the haircut or color would work for your hair texture and face shape. Moreover, ask about the care and upkeep of the hairstyle to know if it would match your lifestyle.

4. Make sure you're actually ready for a new hairstyle

If you're going to the hair salon just for a trim or touch-up, it's not a huge commitment. But, if you're chopping off 12 inches of your hair for the first time, there's no going back. Make sure to think about your new hairstyle before you make an impulsive decision.

5. Try to be as truthful as possible

When your hairstylist asks about your hair, be honest about what you have used and use daily. For example, if you have used a boxed hair dye or have chemically straightened your hair. This will determine how strong of a dye product your hairstylist will be applying for your color. If you don't be honest and say your hair is virgin hair, there's a chance of undesired results occurring. It is possible that the look you wanted might not be achievable, and so your hairdresser may recommend some choices. Think about what would be acceptable and what you would want to avoid beforehand so that you can be honest about any suggestions you don't think will work for you.

Getting a new hairstyle doesn't have to be a game of risk when you provide your hairstylist with a variety of information to describe the look you want to achieve. Clear communication is important to a successful hair salon visit. This will make you and your hairstylist feel confident in the hair process. So for your next hair appointment, make sure to consider these basic tips before visiting the salon. HairAtelier is an award-winning hair salon, barber nearby KL, we provide you with the most suitable hairstyles with immeasurable care of your hair because you can not style your hair if it is not healthy or damaged. To know more about us please visit our website.