Make Your Life Colorful with the Suitable Hair Color as per Your Personality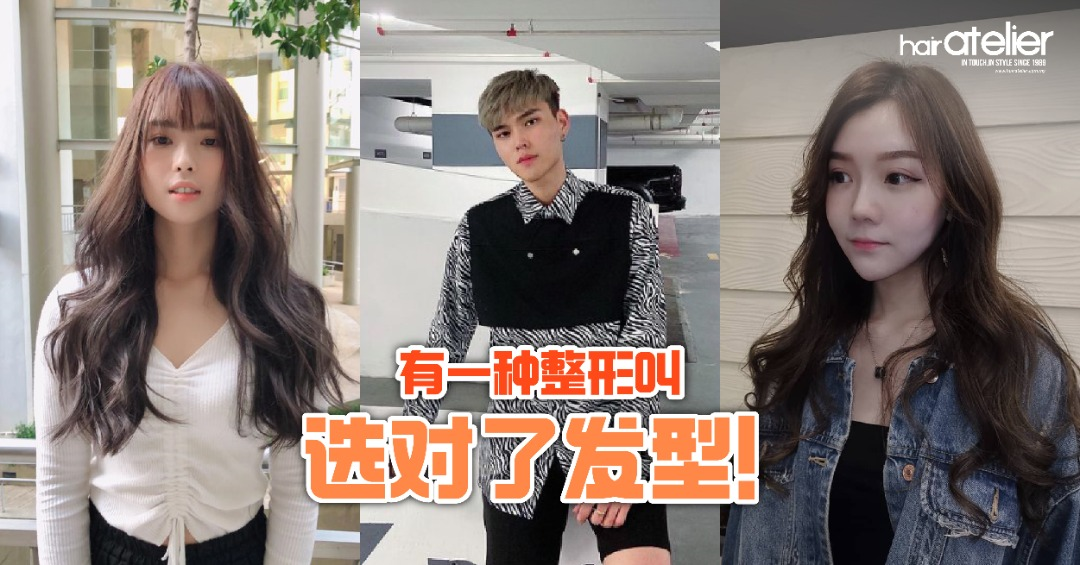 Development and change are natural. Time after time whenever things happen in life, no matter how small or big it is, human beings get lessons from it, as the whole species is a great and quick learner. They use it, try it, and develop themselves. The same thing is appropriate for beauty. The more you develop yourself, you will meet a new version of yourself. Everyone is born beautiful, at the hair atelier we just add a 'more' with the word beauty. In today's world personality is the keyword to make one shine. And sometimes it depends on the way we look, the way we present ourselves. Good hair is the key to our beauty. An inappropriate hair can destroy the whole look that we want to carry.

Self-love and self-pampering are important. You can't feel confident until you start loving yourself. Coloring your hair can add a higher level to your fashionable look and can also increase your self-confidence. Suitable hair color has the power to add a magical charm to someone's look and personality. It makes a person feel positive. Now people don't need to search 'best hair salon near me for color'. Here at the hair atelier, we try to boost up people's personalities and mood by helping them to meet with the version of themselves, that they actually want to be. We help them to choose the perfect color that makes your hair gorgeous.
Basically, there are two types of processes for coloring hair. They are semi-permanent hair color and permanent hair color. Semi-permanent hair colors last for 3 to 4 weeks. Then come the permanent hair colors, that last about 28 to 30 washes.
Pick the right color

The hair shaft is the part that can be colored, not the root. Our hair shaft has three layers, cuticle, cortex, and medulla. After deciding to color the hair, people often get confused when it comes to choosing the right color for hair. They often can't be able to decide the suitable color that can match their personality and also is not harmful to hair. Usually, they end up damaging their hair by choosing the wrong hair color.

It is necessary to pick up the right hair color that won't damage the hair. For that, we need to know that what type of color is not good for hair. Some hair colors contain too many chemicals such as, ammonia, which can be the cause of damaging someone's hair. The PH (power of hydrogen) level of a normal hair is 4.5 to 5.5. Ammonia is an alkalizer gas. It can raise the PH level of our hair to 10 to 10.5. Ammonia is added to hair colors to deposit the color through the hair cuticle, which can lead to permanent hair damage. It can cause dry, brittle unhealthy hair. In fact, while using an ammonia-based hair color a person can feel irritation to the throat, nose, eyes, and respiratory system. Sometimes it can burn the skin also.

PPD (paraphenylenediamine) is a chemical substance that is used in hair colors. PPD generally gives the hair a natural look. Using a PPD based hair color can be the cause of cancer and mutagenicity (Transmissible changes in the structure of the material of cells). Sometimes people get allergic to its toxic nature. PPD can also damage the lysosomal membrane.

The way to look gorgeous and have healthy hair at the same time is to use those types of hair colors, which are ammonia and PPD free and contain fewer chemicals. These types of hair colors are less damaging for hair.

At the hair atelier, we use AVEDA's hair color to make you look more gorgeous and more confident. AVEDA provides PPD free hair color. It has a reputation for providing pure, natural, and safe products. AVEDA's hair colors contain fewer chemicals and more natural ingredients than other hair colors. This means AVEDA's hair colors make less damage to our hair.

Our purpose is to realize your dream image in the most relaxing environment. We make a statement with your personality, be it cool or bold! Self-love is really important. We make you feel confident about yourself every single day! Because we truly believe that our appearance that impacts our personal, social, and professional lives. 29 years ago, a man with a vision founded his first hair salon in Taman Maluri, Cheras. From his humble beginnings, the success of his unique conceptualized salon spurred the establishment of five other salons and one training center in Kuala Lumpur and Petaling Jaya.

Now Hair Atelier is one of the leading names in hair styling. The latest addition of their salon is in MyTOWN Mall. Hair Atelier group comprises a much sought-after team of creative stylists. https://www.hairatelier.com.my/.