Importance of Visiting a Good Hair Salon More Often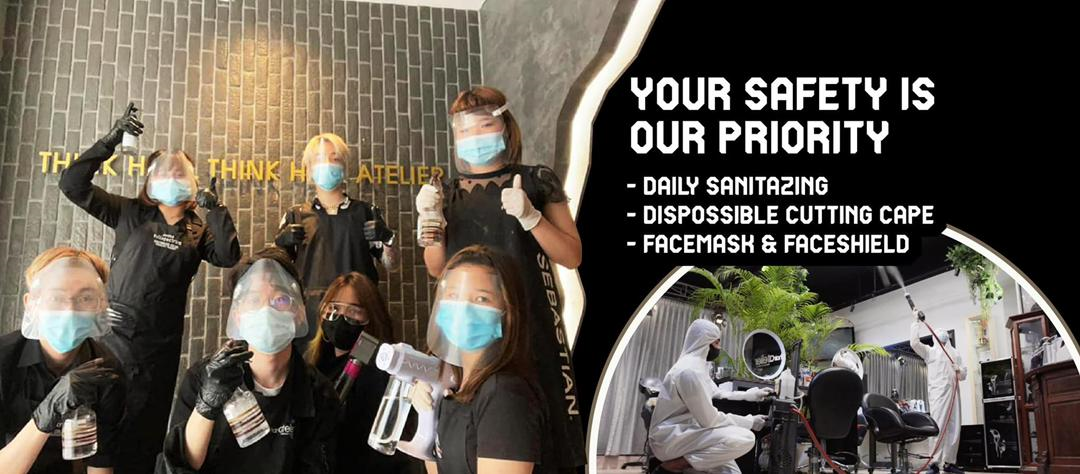 Visiting good hair salons near me for a haircut, a blowout, or renewing your hair coloring can be more than just vanity, it can make a real impact on the way you feel! Are you thinking to change your current hairstyle or give yourself a luxurious treat? Whatever the purpose of your visit, hair salons have long been in the business of making you feel glamorous and beautiful.
Who doesn't love the way their hair feels and looks after leaving the hair salon? Reinventing yourself can always be amusing, most people changed their hairstyle because they were simply bored, while others transform the way their hair looks to turn over a new leaf or for a confidence boost. If you want to treat yourself, then you must visit a good hair salon. A little splurge for a professional blowout rather than DIYing it in your bathroom can make a special event feel a little more special and can boost confidence. Invest in yourself with a trip to the hair salon.

The beauty industry is expanding as more and more people prefer to look and feel great. Ladies and gentlemen who are concerned about their looks often visit professional hair and beauty salons to get new hair-dos or enjoy facials. Although some services may be a bit pricey, there are some popular benefits of visiting hair salons more often.

Benefits of visiting a good hair salon

New hairstyles

Taking good care of hair is practically one of the most difficult tasks which can't be handled all alone. Even if you try doing it yourself, there are chances that you will never get the trick right. So seeking professional help at the salon can be the key to make things simple and get the desired results. Whether you want to get a new hairstyle or take advantage of great hair services, book an appointment at the hair salon of your choice.

Quality beauty products

When you choose a professional hair salon, be rest assured that they will use top-of-the-line hair care and skin products. Many of these salons use their product line or natural products, which you can also use from the comfort of your home.

Relaxation and stress relief

When you book an appointment with your stylist at a salon, you are up for some relaxation and stress relief. A visit to a salon ensures a few hours of break from your mundane life and work pressure. To be candid, it will help you to decompress from busy schedules, client presentations, and all stress in your life. Even if you are going for a haircut and color treatment, the salon experience will help you unwind and the much-deserved me-time. A great stress buster indeed!

Visiting a good hair salon can also be a retreat in a stressful or busy schedule. Many salons will please you and offer advice on how to keep your hair looking excellent even after you've left the salon. It's time for simply you to be pampered, have you ever noticed how easing it is to get a shampoo and blowdry in a hair salon? You may also notice new haircare products that you love or that make a huge difference in the way your hair looks that you wouldn't have found otherwise. Expert styling will also last longer, so if you're doing something more complicated, such as detailed hair highlights, you require a professional approach. You don't want your hairstyle to look poor or clumsy.

One of the greatest causes to visit a hair salon is that a stylist will assist you to provide the best suggestions for the regular maintenance of your style and hair type. They can suggest the products, tools, and methods for obtaining the most fabulous look in your daily life. This will make your life easier because you will spend a shorter time bothering about your appearances and more enjoying your life with confidence. One should always expect to walk out with a beautiful hairstyle and knowledge of how to better care for hair and skin.

So, no more bad hair days now that you know what to look for. A good hair salon awaits you! Don't be hesitant to try something different at your hair salon. It can do wonders for the way you feel about yourself and can be an excellent way to unwind after a stressful time. Whether you go for a blowout or a trim, let yourself be spoiled at the salon! Hairatelier is an award-winning hair salon in Malaysia, where you can get the latest hairstyles and the best salon experience. To know more details you can visit our official website- https://www.hairatelier.com.my/.