We Are Reopening With the Strict SOP Guidelines- New Normal Practice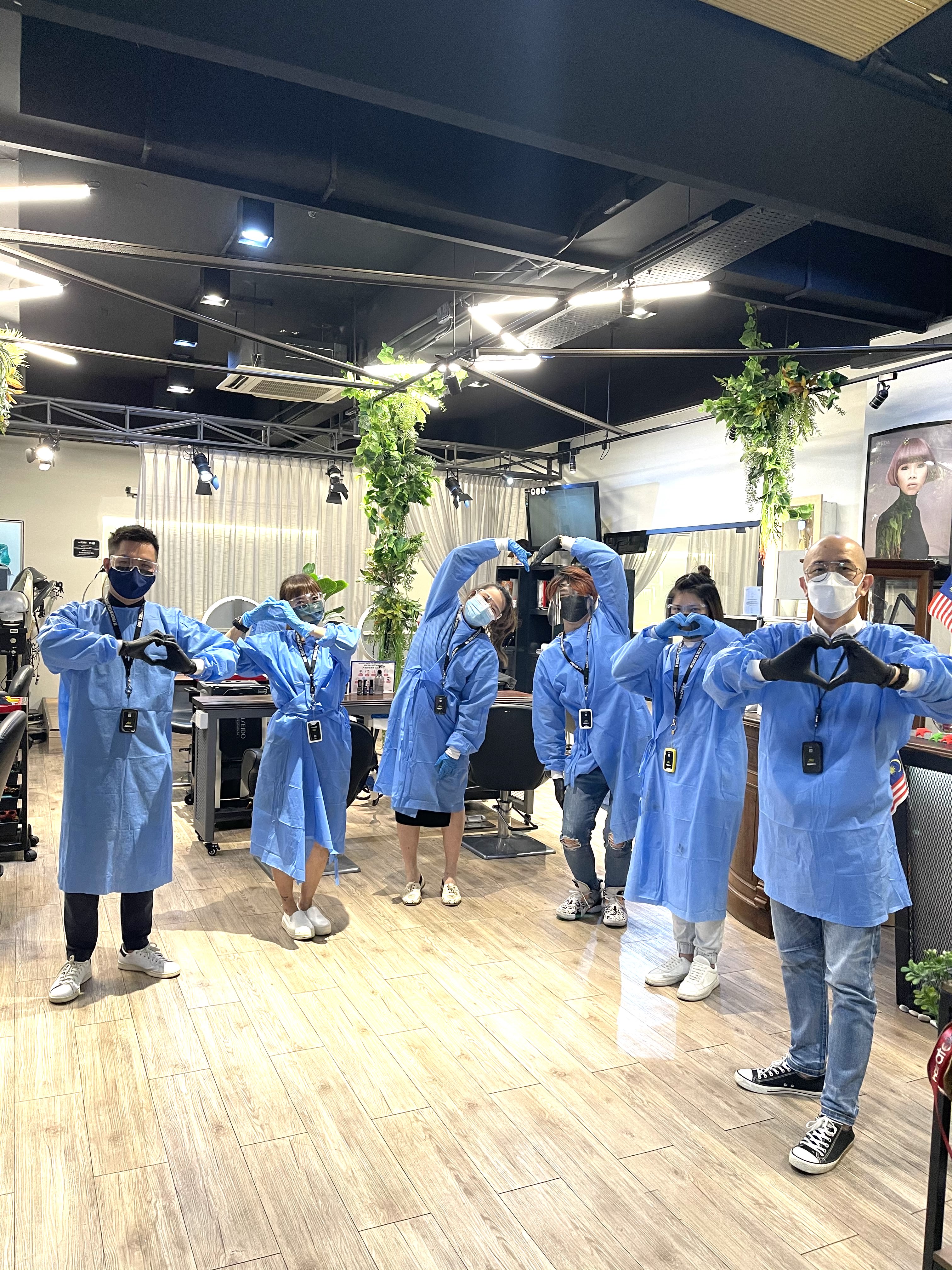 This is very important in an establishment such as the Hair Atelier, which sees so many different people passing through every day. When searching for "the best hair salon and spa near me," make sure that they are following all the hygiene standards for SOP.

With all of this in mind, as a salon owner, it is crucial that excellent salon hygiene and good housekeeping within the business is at the forefront of the mind, not just for the team but also for the guests and clients to ensure that the business remains to operate efficiently and nobody's health is put at risk. We are more than prepared when it comes to health and safety! It is becoming more challenging for salons and hairdressers to meet all the stipulated guidelines from SOP to operate. This set of guidelines imposed by SOP has left many salons facing closure as they fail to comply with the standards. HairAtelier is one of the few salons that is well versed with all aspects of the new guidelines from SOP. We can conduct our business in line with all guidelines and are therefore not at risk of closure as many others around us are facing. Our services extend beyond customer satisfaction, as we make sure our clients know that we care about them too – thus making us more trustworthy than most others. If you are looking for a great hair salon to get your hair done during this pandemic, then we are here.
We are delighted to announce that we're now back in business with strict SOPs that need to abide by. Kindly check out our SOPs that are written below-
We are a safe, secure, and hygienic hair salon
The great news is that if you do decide to book an appointment for a hairstyle or highlights, we are not taking safety lightly. In addition to social distancing and extra hygiene in the salon, we are offering virtual consultations ahead of appointments to reduce exposure time. Virtual consultations have taken the guesswork out so we can be more prepared and efficient during the actual appointment.
Salon SOP

1. All customers must have completed two doses of vaccination & had passed 14 days.

2. 90% of our team members have completed the 2nd dose of vaccination & passed 14 days period, staff who has not completed the vaccination are not allowed to work at the moment.

3. Our entire premise, basins & seats have been thoroughly sanitized before & after. All seats will be at least one meter apart.

4. Our team will be equipped with PPE, mask, gloves & face shield appropriately at all times.

5. Customers will have to put on a disposable apron upon arrival.

6. All tools & towels will be kept in the sterilizing cabinet.
( https://www.youtube.com/watch?v=K-mnAnEtGq4 )

Upon arrival

1. All customers must present their Covid-19 vaccination certificate of completion and profile status on MySejahtera, before entering our premises. (Completion of 2nd dose & has passed 14 days)

2. Customers must not take out their masks during the entire visit.

3. We will disinfect customers before & after entering the salon.

Opening hours

1. Hair Atelier is open from Monday to Sunday (Amaya, Danau Desa & PJ Jaya One closed on Tuesday), 10.30 am-8 pm.

2. To avoid SOP violation, we respectfully request all customers to not remain at our premises after 8 PM.

3. Reservation link will be stated here and we strongly encourage everyone to make an appointment before visiting. We reserve the right to turn down any group or individuals who do not abide by the following SOPs.

We are one of the few salons that conduct business in Malaysia, who follow the guidelines set by the government. At HairAtelier we only use the highest quality of products and are dedicated to providing our clients with an experience that goes beyond expectations. To reflect a fine, accentuated, or elegant style, you need to visit HairAtelier. Our priorities go to the safety and well-being of you and our team – we want you to have peace of mind while you visit us. For more information visit our official website- https://www.hairatelier.com.my/.