Get a fresh look with our new hairstyle designs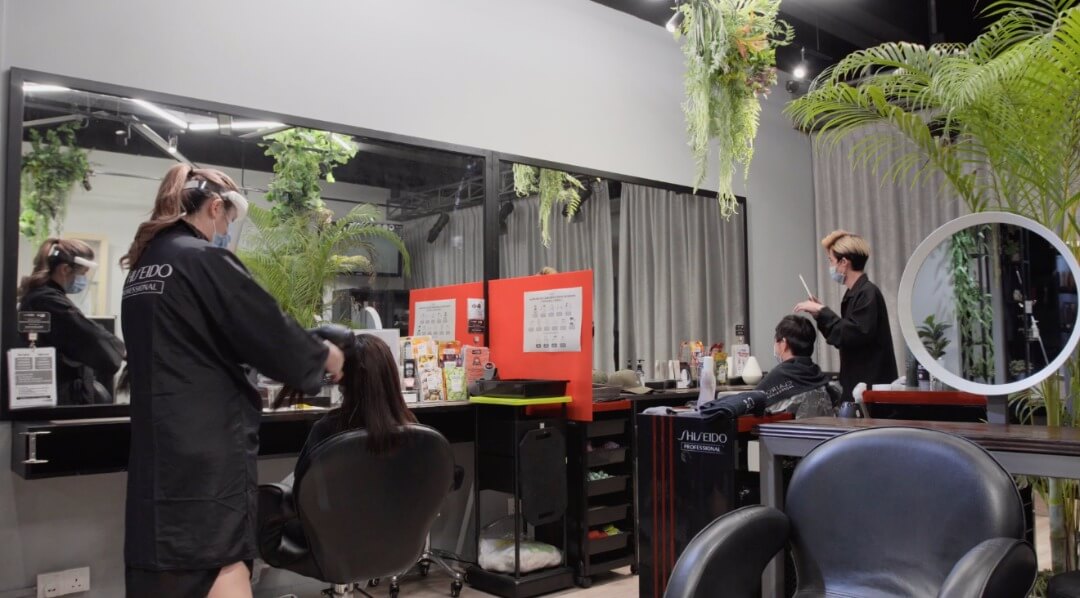 If fantasizing about getting a haircut throughout the lockdown side hasn't urged you to consider a profound change of look, you're in the exception. Overgrown bangs, split ends, unshaven beards, and grey roots are among them. If your hair growth has caused your life miserable during the lockdown, and also you are bored with that same old hairstyle then it is time to get a new hairstyle after this lockdown.

Months of confinement left many across the world needy for a hairstyle. In places like Malaysia, they'll have to wait a bit longer. To be too nervous to experiment with a trendy new look suddenly sounds ridiculous, so now we know how it feels to be absolutely deprived of access to the hair salon. A transformative hairstyle may also represent a fresh start, as with those visits to the hairdresser that coincide with a house relocation, the end of a relationship, or the start of a new career. And what better way to start a new life after lockdown than to get the summer new hairstyle 2020 with a visit to the Hair Salon? Top 6 trendy hairstyles that will definitely take over summer 2020
1.Bronde

If you can't make up your mind whether it's going to be light or dark in the summer, 'bronde' is for you. The key benefits of such a hairstyle and color are a warm and glossy look that is achievable and low-maintenance, helping keep hair super healthy while providing light and shade for color and brightness pops.

2. Asymmetrical Bobs

An asymmetrical bob with a thick baseline displays healthy thick ends, and you can carry it either straight or with a wave. Try to switch your part line to the deep side for extra effect or go for an ever-contemporary, strict center portion. This is the perfect new hairstyle for the summer 2020 look after the lockdown.

3. Floaty Fringes

If you're considering bangs and don't want to take the entire plunge into the depth, try the solid number of Dua Lipa 's floating-over-the-eyebrow. This square shape is sassy, but it is also considered serious when it requires to be on guard. This is also the length and shape which you can play with. ;) You can blow it out smoothly, and it has a strong presence, or you can split it out, so it looks soft and clumsy. The bangs are Rockin!

4. French Girl Bobs

The French girl bobs are trending in this heating summer. This new hairstyle is wonderful because you can just wash-and-wear it. Allowing this air-dry is the best way to create a wonderful texture with this extremely stylish look, and it's perfect for the summer. Hair is all about shorter lengths and making things exciting this season.

5. The Mone

The 'money piece' is a shiny frame towards the front hairline that has been designed after foiling or lightening. This approach raises your complexion, makes your color pop, and grows very softly, with minimal upkeep or maintenance. We see that the money piece remains a major trend for the season ahead.

6. Lobs/ Long Bobs

The Lob season's coming! This look is wonderful and excellent for people who really love to wear their hair, and also want texture, and also the ability to wear it down. It's excellent in summer fashion, keeping the total look cool and stylish.

It has been approximately 3 months and you're probably buzzed concerning reopening hair salons starting on June 10 in Malaysia. It will never be the same again to get a professional hairstyle or any hair treatment since March 18 when the movement control order (MCO) took effect. The Ministry's SOP(Standard Operating Procedures) effectively allows hair salons to accept clients who have made an appointment and specifies that walk-in customers are allowed only if there are no other customers in the salon. Here's our implication of the SOPs and also the dos-and-don'ts for hair salons, beauty salons, and their clients.
• Hair salons can run from 8 a.m. to 11 p.m., but clients can only be present from 9 a.m. to 10 p.m.
• Hair salons will be screened by each client before they are permitted to enter the salon, but those with a body temperature of 37.5oC or more must be denied entry.
• You must always practice social distancing by maintaining one meter away from other clients while waiting for your turn and entering the hair salon.
• Clients must wear face masks while also wearing a disposable haircut apron or cape is a must.
Our professional Hair Stylists at Hairatelier will help you get your contemporary style fresh or revitalize it. These professionals will provide you with practical advice on the most desirable colors or designs and may advise a great idea that you may not have come across on your own. Hairatelier is an award-winning hair salon in Malaysia. For more details visit our official website.