Wellness tips about COVID-19 for salon and spa near me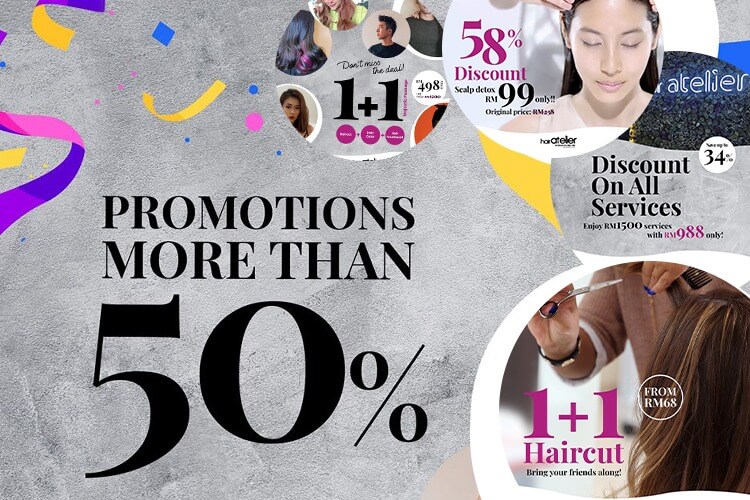 Stress has become a fact of life for people nowadays. To alleviate this burden, people have greater expectations of the personal care services they receive than ever before. When you are the owner of the Salon & Spa and assume that your client just comes to your place for a haircut, skincare or even a manicure, you're mistaken. People now make their visit to the Salon and Spa near me, not merely a form of adornment but a refined getaway. Personal contact is vital to your business, you can't provide grooming services, spinal improvements, or massages without touching your clients physically. Because of this, you might be worried about the effect COVID-19 may have on your business and try to build a strategy for the situation.

If that is you, know you aren't alone. In the presence of the coronavirus pandemic, salons, spas, massage studios and beauty clinics everywhere make tough decisions on what to do. We've compiled a few suggestions about what you may want to remember in the days and weeks that follow.

Effects of COVID-19 on salon and spa industries

Coronaviruses are a wide family of viruses which cause human and animal respiratory disease. The novel coronavirus (COVID-19) was first recorded in Wuhan City, China, in December 2019. There's a lot of anticipation and uncertainty about what COVID-19's next stages could have on society, both personal and professional. Salon and spa owners are also becoming more concerned about what precautions can be taken to protect their employees, their clients and themselves from the harmful effects of the virus. There is no approach to '100 per cent preventive.' There are, however, general rules that can be put in place to promote the safety and well-being of all people who walk in your sitting room. Planning techniques may also be built to predict the adverse business situations that COVID-19 creates. We advise that salon and spa owners, managers and team members work with openness and open communication to understand the virus 'specifics as well as build strategies to enhance healthcare and business protection. Here are some essential tips you should follow to stay safe

Team management in addition to COVID-19

Your team's health and well-being are very important. Compiled below is a list of factors and methods that should be taken into consideration by salon owners and managers, keeping the team and staff management in mind. The subsequent priority should be to draw up guidelines for COVID-19 to be followed by your team

Employee Safety Policy

Create a policy on staff illness which takes into account COVID-19. Ensure the framework has the following attributes in it: Provide appropriate instruction on the protection of infection for all staff members. Provide appropriate training to recognise COVID-19 signs for all team members. Ensure that the policies on sick leave are responsive and compatible with guidelines on public health and that employees are informed of those policies. Encourage members of ill staff to stay in the home. State Boards of Barbering and Cosmetology instruct that thorough hygiene and disinfection are required at all times from equipment and tools to countertop areas, service rooms, back rooms, reception areas and styling centres. Be sure to observe this strictly-also with an antibacterial cleaner wiping off busy areas.

Be compassionate towards employees who may need to stay at home if a member of the family is ill. Ensure a much more sensible approach for those situations than maybe usual.Research current human resources policies to ensure that they are compliant with existing federal and state employment legislation, as well as public health guidelines.Set a good example for instance. All the owners/managers of the salon will follow the above behaviour and practices.

Client management, with regard to COVID-19

At present, the health and wellness of clients visiting your salon is also a much-contested issue. A list of concerns and behaviours that should be taken into account by salon owners, managers and team members regarding client management and communication is summarized below. The initial goal will be to create instructions for your team to follow how to communicate with customers who may have COVID-19, but also to respond to specific customer queries/concerns about the policies of the company during this period.

Guidance on Client Health

The main aim here is to determine which action plan to execute the care of chronically ill clients, and how to convey health and business details to the client base.Ask clients to cancel their appointment inadvance if they feel unwell (you can do so by posting a note on your website or adding it to the message that clients receive for the SMS appointment).Provide tissue in various locations and add disposable no-touch containers in the workplace.Operate with your team to build clear answers to any client's queries and questions. For instance, what to do when asked what measures your company takes about consumer protection, or what to do to a client who is worried about the health of a nearby client.

The development of new steps to ensure that clients and staff are and stay safe is presumably what you should have looked at first. Yet it's also completely understandable you're concerned about your salon and spa's future. While we can not predict what will happen in the coming weeks and months, along with your team, make a plan for how COVID-19 will be dealt with in the salon or spa near me. Write an email dedicated to encouraging clients. Explain that your business takes the steps and measures required to keep everyone safe and secure when they're in your lounge. Although some salons might want to hold on to their company database a little longer before sending a blast.

Special Offers in this extended Movement Control Order (MCO)

We will survive this storm together, and get you back to what you do best: make people look marvellous and feel fantastic! Hairatelier is an award-winning hair salon in Malaysia. Since the government has permitted the opening of hair salons during this extended MCO, we are bringing new offers and promos to end your hairstyling drought. So stay calm and leave your hairstyle fashion to us!

We are currently running the following instant snatch-worthy offers (only for a limited period)-

● Hair Atelier Promotions T&C: Limited buy of TWO (2) for 1 + 1 Haircut (bringing your friends along) promotion.
● Limited purchase of SIX (6) for 58% discount of Scalp detox promotion.
● Limited purchase of ONE (1) for 1 + 1 Majestic Package (haircut + hair color + hair care) promotion.
● Limited procure of ONE (1) for Discount All Services promotion. (Choose your favourite service worth a total of RM1500, applicable for all kinds of services in the Hair Atelier).

All deals are non-refundable and can not be cashed out.
All current deals are valid until 28th April and can be redeemed until June 30, 2020 (this is due to any changes to the MCO).
Kindly schedule an appointment with us now, because this deal is for a limited period of time only, LIMITED slot only! Feel free to contact us- http://www.hairatelier.com.my/contact-us