Why is the Shiseido Professional hair shielding treatment the best?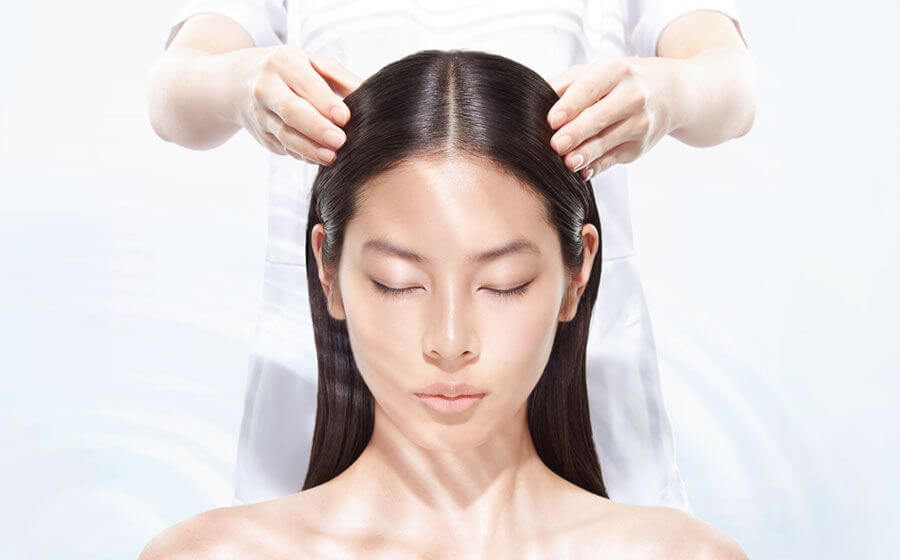 Here's a question that arises, when was the last time you took care of yourself? Most of us generally think of self-care as something that should be done occasionally, taking some time out of our busy lives for wellness retreats, pampering our skin with beauty treatments, and wiping out tense muscle knots with soothing massages! However, we all may be held guilty of being too concentrated on taking care of our faces that we overlook the fact that our hair also requires the same attention and care. We don't think of treating our hair well every day to make it more sustainable in the long run. We also neglect the fact that our hair comes in contact with pollution daily. Imagine feeling dirt on your skin for a month or two weeks before receiving a thorough scrub - not quite an efficient way to take care of yourself, is it? Regardless of the hair length, if they're well-groomed, they look beautiful. Shielding is one of the techniques that help you to enhance the beauty of hair.

So, what is hair shielding?

Hair shielding enhances your hair by smoothening the overall appearance and making the hair stronger. The components used in preparation for the shielding treatment lead to developing a special "film" on the hair. It completely covers the hair shaft, giving it a visually attractive shine. This technique is also suitable for women who have issues combing their hair. Shielding also softens the frizz from your hair. It helps protect your hair from the adverse effects of pollution and dirt, including the harmful effects of hot weather, wind, and intense sunlight. Hair-care experts point out that this treatment has a cumulative effect. If you do shielding a few times, then the hair will look a lot better.

Why is Shiseido Professional the best?

Shiseido Professional Sublimic Wonder Shield is a hair protection product that can be used every seven days. It protects the hair against heat, humidity, and environmental contaminants while making it smooth, sleek, and silky! This Shiseido product makes your hair appear like you just got out of the salon! Since the solution is hydrophobic, be ensured that it would prevent the hair from absorbing extra water while you shampoo it, so each strand's moisture level is just perfect. It's also supposed to prolong your hair color's life. Simultaneously, Shiseido Professional Sublimic Wonder Shield defends the hair from chlorine and boosts in-salon hair treatment results.

The great thing is that there is a glamorous and simple way to take care of yourself so that every stressful day of work can still be a good day- the SHISEIDO PROFESSIONAL SUBLIMIC hair care collection. The SUBLIMIC product range is formulated with Shiseido Professional's cutting edge technology developed especially for the treatment of Asian hair that is seriously affected by pollutants that we do not worry about. Besides technology that keeps the hair and scalp healthy, Shiseido Professional salon has also enriched customer experience with their Uplifting Aroma and Holistic Experiences. Those are the scents that have been tried and tested in clinical trials to make customers happy and feel positive because you're taking care of your mental health while you handle your hair correctly.

The Shiseido Professional The Hair Care Aqua Intensive Shield Hair Treatment is best for damaged hair and outstanding hair treatment to be used every week at home. It maintains the hydrophobic shielding effect of the hair surface that gradually wears off after using other products.

Even though you can try the Shiseido Professional products at home, the best way to get the hair shielding treatment done is by visiting a reputable hair salon. A professional and experienced hair expert would guide you better and treat your hair with utmost care. So, if you're looking for a Shiseido Professional Salon near you, try Hair Atelier. Hair Atelier is an award-winning hair salon in Malaysia; here, we offer the best hairstyles to suit your look. We promise you hair care, unlike anything else you've ever seen before. We use unique procedures to obtain outstanding results for the hair. We remain on top of all beauty industry updates- their ever-changing standards, processes, and trends. To know more, visit our official website.