Get The Best Perm From Hair Atelier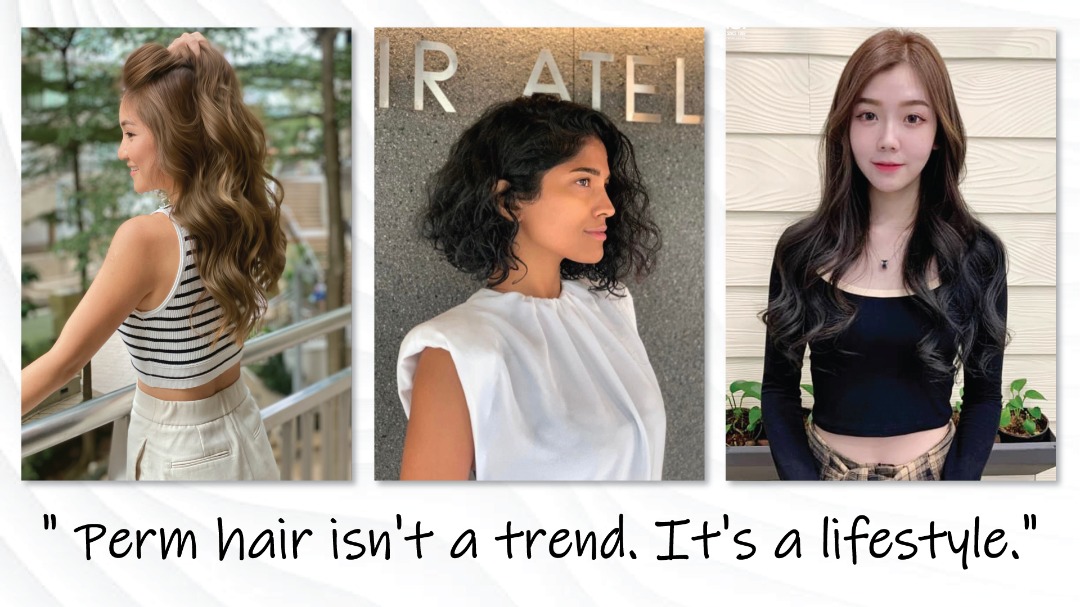 Beautiful hair is a never-ending craving for all genders. Desired hair boosts confidence and self-love. Good hair can really make a difference in how you deal with your personal and professional life. We are exposed to pollution day in and day out, which is affecting the health of our hair. Couple that with hormonal changes, aging, and the food habit—it can be a great deal to maintain healthy-looking hair always.

Self-care is not selfish at all. Falling in love with taking care of yourself is a morale-boosting challenge one can take. In the hustle and bustle of our lives, we often forget to think about our bodies, which perform relentlessly obeying the mind. Our bodies also demand a day off. This day can be devoted to a salon and spa treatments by the expert team. The greatest gift we can give our body is a little bit of our own attention. Sometimes all we need is a little more pampering to make us feel better.

In the hectic schedule of life when the time comes to present a gift to someone special, the best choice of gift is a relaxing self-time to someone you love, and make sure they have the most healthy hair from a good hair salons near me. You can always get a professional consultation from our team in Hair Atelier on tips to take care of your hair. Hair Atelier, best Muslimah-friendly salon and spa in Kuala Lumpur, provides a modern and cozy atmosphere catering to Muslimah women in all kinds of haircuts, hair treatments, aromatherapy shoulder massages, hot stone aroma, scalp treatment, keratin treatment, hair color, hair relaxing, cool perms, hair services for children, and rebonding in this hijabis-friendly hair salon.

Best enjoyed services of Hair Atelier
Hair Atelier salon and spa always use AVEDA's hair color to make their customers look more gorgeous and more confident. AVEDA provides PPD-free hair color. It has a reputation for providing pure, natural, and safe products. AVEDA's hair colors contain a limited amount of chemicals and more natural ingredients than other hair colors. AVEDA's hair colors do less damage to our hair that is why Hair Atelier applies these products to the customers.
If anyone is feeling depressed and doing out problems with hair fall and a boring look for a long time, he/she must go for a haircut. Cutting off an extra portion of hair strands can speed up recovering hair health. Many problems can be checked by a perfect haircut. To change the routine look, a haircut is the only solution. Expert professionals of Hair Atelier are ready to suggest and provide a suitable haircut for both genders.
Every straight-haired girl dreams of having curly or wavy hair. A perm is a hairstyle trend that is done by setting the hair in waves or curls and then treating your hair with chemicals for a long-lasting look. These perms can create styles that women of every age group and every hair length can fascinate about. Getting your hair permanent solution will let you get rid of many daily problems, and can even put you in a mess. The most important advantage of perming your hair is that it brings your volume back and gives a beautiful shine to your hair with a completely new look. Also with curly hair, it's easy to get ready in 10 minutes, which saves a lot of time and water as well.

Technique of perm

Perms work by using chemicals to change hair setup, either creating waves or curls. Traditionally, a stylist wraps hair in rods before putting perm lotion on to set the curl. But new formulas and techniques are giving perms a revival: Instead of using rods to curl your locks, stylists might use different types of equipment to help you catch the perfect wave by creating different types of curls, from spiral coils to wavy hair. After a perm, short, often-cut hair can last at least three to four months. Excessive heating shocks the hair and perm can lose from heat damage. After a perm for curly hair, products that are formulated specifically for curly or wavy hair should be used for hair for better results.

Types of Perms
Spiral Perm

Body Wave Perm

Spot Perm

Root Perm

Digital Perm

Volumizing Perm

Multi-Textured Perm

Stack Perm

Straight Perm

Hair Atelier offers a full range of hair and beauty services to all Malaysian clients. One huge part of hair and beauty service is the use of Aveda products, which are friendly for hair and skin. Don't stress up to find a good salon; Hair Atelier can serve you the best. For more details, please do visit our official website https://www.hairatelier.com.my/

Our Branches:

Amaya Maluri, Cheras: 0392818848
Danau Desa: 0379833848
Petaling Jaya, Jaya One: 0379557848
Sri Petaling: 0390553980
MyTOWN Shopping Mall: 0392029948