Why We Are A Leading Aveda Hair Salon In Malaysia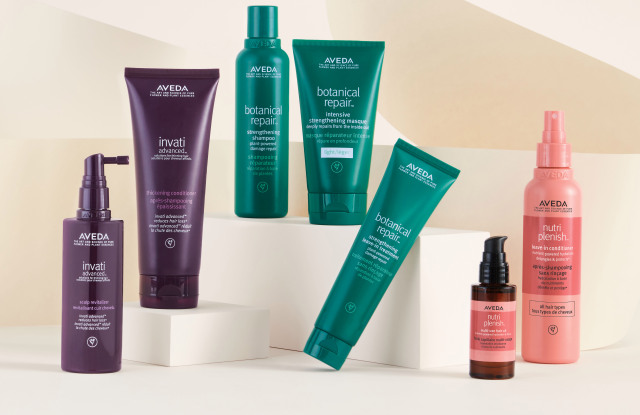 At HairAtelier, we offer a full range of hair and beauty services to all our Malaysian clients. One huge part of our hair and beauty service is the use of Aveda products.HairAtelier, founded in 1989 by award-winning hairstylist, Aaron Yap, is a full-service beauty salon and an official Aveda partner, committed to the constant delivery of outstanding client satisfaction by offering excellent personalized services, quality products, and a relaxing atmosphere at an affordable price. We use Aveda as our core products range providing our guests a preferred wellness choice while contributing a little to our environmental and social responsibility. At HairAtelier, we use authentic and high-quality Aveda products for the treatments. We not just use them but also sell them as well at our salon and online! Here we explain why we love all things Aveda and why we are a leading Aveda hair salon in Malaysia.

About Aveda

Aveda is a much-loved global brand that began its journey by making one shampoo with the ethos of using products that were naturally sourced and kind to our planet. Now they produce hair and skin products that comprise at least 99 percent natural products. Aveda believes that nature is the greatest beauty artist of all, and they intend to use naturally derived ingredients whenever possible. They use plants and flowers to produce products that produce powerful results and beautiful colored hair. The Aveda hair products also help to reduce hair damage, intensify the strength and well-being of your hair, and add a lovely shine.

Why we use Aveda products in our salon?

At Hairatelier, we want every day to be your best hair day, which is why we only partner with brands that take a holistic approach to hair care. Aveda is an internationally recognized brand that specializes in environmentally-conscious beauty and wellness products. By using nature-based ingredients, Aveda is capable to help restore your hair from within, leaving it stronger, softer, and shinier. Aveda is such a natural choice for us here at Hairatelier, as the brand echoes our own core values. It is an acknowledged, ethical, and environmentally friendly product. Aveda connects beauty to the environment and then back to us here at the salon. Aveda has such a huge following for very good reasons, and we are proud to embrace their brand. Aveda is best known for its moral ethos and approach to beauty. All Aveda products are produced with 100 percent recyclable packaging and every product is made with 100 percent certified wind power. They truly are a leading pioneer of green beauty products. The other good news is that none of their products are tested on animals. Aveda's unique flower and plant-based systems have garnered worldwide recognition, which is why we are proud to be an Aveda hair salon at Hairatelier. We strive to bring the benefits of this globally recognized brand to our clients in Malaysia, to help them achieve the healthy and beautiful hair they've been dreaming of.

We give all our clients the complete Aveda experience. We provide a team approach to all of our clients that is truly personalized. We provide a bespoke method, no matter if we are using Aveda products on your hair, or as part of skin facial. We also give skin and beauty advice on how to best use Aveda products within your own home. Aveda is one of the hairdressing industry's leading brands recognized for its moral approach and ethos. Hairatelier hair salon is the premier location to fully experience the Aveda brand in its fullness. We use only naturally derived, ethically sourced Aveda professional products at Hairatelier in Malaysia and because beauty is inescapably linked to well-being, you'll experience one of our signature, stress-relieving massage routines, designed to unwind and rejuvenate. We want you to leave us looking and feeling great, but we also want to keep you looking good between visits, your stylist will suggest a system of professional products to cleanse, condition, treat and style your hair based on your hair texture, density, condition, and the desired result.

Our dedicated team has advanced expertise pairing clients with the best Aveda products for their unique requirements. Whether your hair is lacking volume, is extremely frizzy, or is in desperate need of repair, our hairstylists can help you find the ideal product for your needs. Located in Malaysia, Hairatelier offers specialist Aveda hair and skin products that will make you look and feel wonderful. You'll also be happy knowing that you are doing your bit for the environment. We are sure that you will fall in love with the Aveda experience, which is why we are proud to sell Aveda products. Many of these products work as part of a system, providing you the power to treat your hair right from home. With regular use, Aveda has been shown to significantly improve the appearance of hair, smoothen frizz, repair damage, and give it more volume. To acquire more about any of our beauty or hair services, or to book a consultation, then please do get in touch with us today. For further information visit our official website.