Transform Your Personality With The Best Hair Salon In Petaling Jaya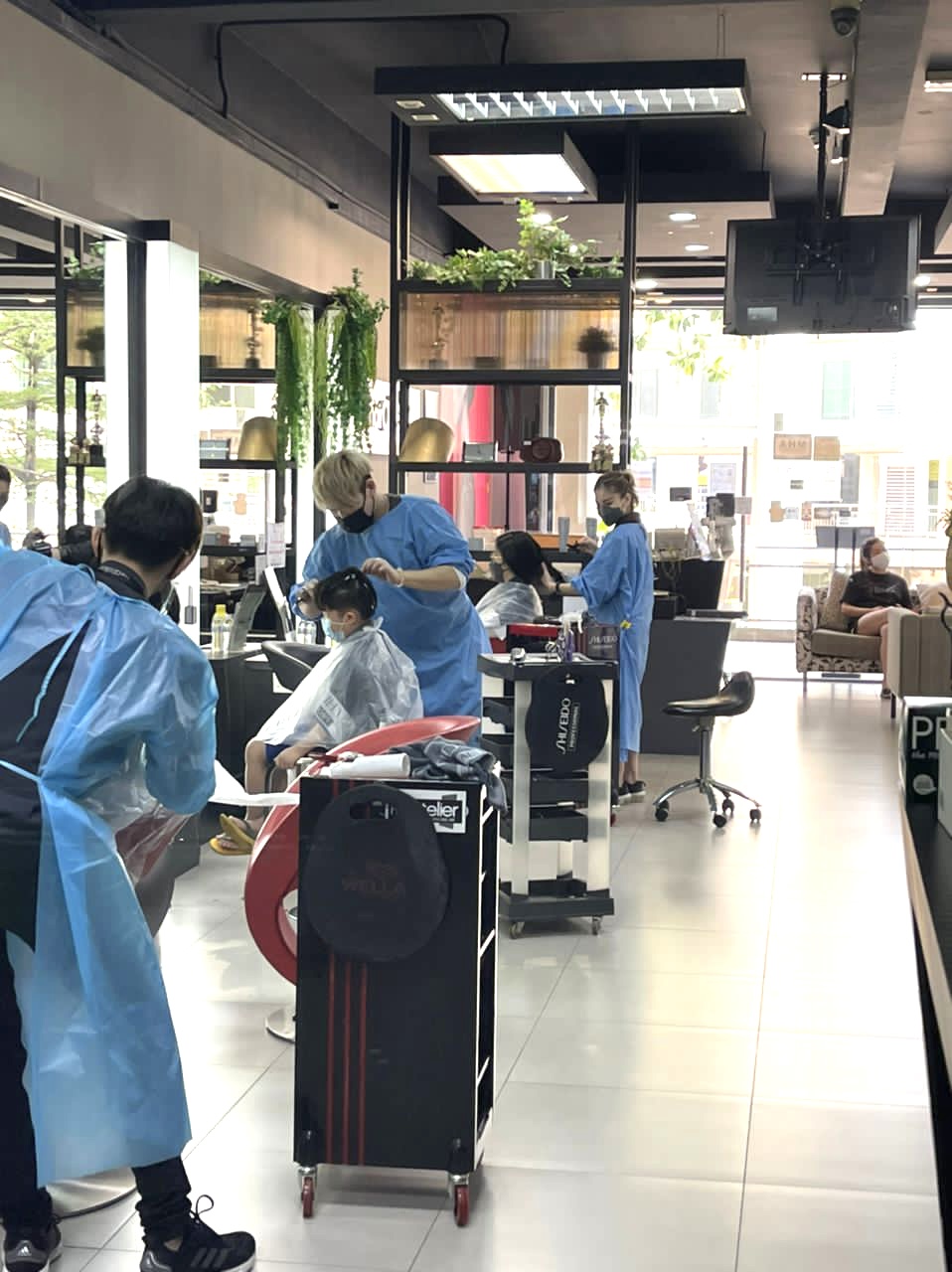 Having a haircut was considered as part of our self-hygiene routine but now having a proper haircut with a relaxing spa experience is considered to be a part of the personality a person is having may it be a positive, a simple, or a bold one. Having a good look is very important in developing a person's positive attitude. In this era of professionalism, having a professional look is very important as your first impression is your last impression. You may be a very highly knowledgeable person but you might get rejected or ignored at times because of your unprofessional looks. If you need a transformation and major changes in your looks, do visit Hair Atelier, the best hair salon in Petaling Jaya.

Hair Atelier is a full-service hair salon that was founded by award-winning hairstylist Aaron Yap. So, what exactly makes Hair Atelier, the best salon in Petaling Jaya and why exactly do you need to visit Hair Atelier?

1. Care for Customer is the Top-most Priority: - At these difficult times of the Covid-19 Pandemic, when the hairdressers are allowed to open their salon following a strict Standard Operating Procedure (SOP) issued by the government. Customer's personal safety has been the utmost priority for Hair Atelier and they have implemented Covid-19 protocols with topmost importance, which includes:

All hairdressers will be wearing masks, aprons, and gloves before attending clients. These preventive gears are disposed of later on.

All clients are provided with a disposable apron and sanitized with hand sanitizer.

Regular temperature monitoring and other SOP protocols are followed regularly.

High-risk groups, like senior citizens and children, are given special attention and only

Contact minimization by promoting cashless digital payment methods.

Full sanitization of the salon is done on daily basis.

2. Award-Winning Expert Hairstylists: - Everyone wants value for their money, experts here at Hair Atelier are highly trained experienced professionals who have been into this service for years and have received several awards for their excellent performance at work, hence you get a premium service and full value for your money.

3. The Best Products for your Skin and Hair: - Hair Atelier uses the best quality products for your hair and skincare. Hair Atelier has partnered with Shiseido Professional and Aveda which is an internationally recognized brand that produces the best quality shampoo, hair care products, and skincare products that are environmentally conscious and wellness products. Shiseido Professional and Aveda shampoo is of top-notch quality making your hair stronger, shiny, softer, and restricts hair fall. The Farmskin skincare products are naturally driven products, which help you achieve glowing skin by removing dirt, acne, and pimples and also a long-term solution for your oily or dry skin. Shiseido Professional and Aveda also make personalized products according to your needs. Clients have loved and given very positive reviews using Shiseido Professional and Aveda products.

4. A Professional Consultation Team to Match Your Needs: - Hair Atelier also has a professional experts team whose work is to study your past details and data of service, study the nature of your skin or your hair, and recommend you the service you require and also the products which will be best suitable for your hair and skin. Therefore, you get everything according to your need.

5. A Variety of Service Range Available: - From getting a professional or modern-day stylish haircut, a trendy one, a transformed look, a variety of services is available at Hair Atelier salon. You can get your haircut done, cleansing and finishing, hair coloring, permanent curling, straightening, hair treatment, and also scalp treatment everything in one place.

You also have several options under these given services and that too at a very reasonable and pocket-friendly price. If you are looking forward to the best hairdresser in town, definitely visit Hair Atelier once and get a service worth remembering. To know more about Hair Atelier - https://www.hairatelier.com.my.