Cool Hairstyles For Girls At The Best Hair Salon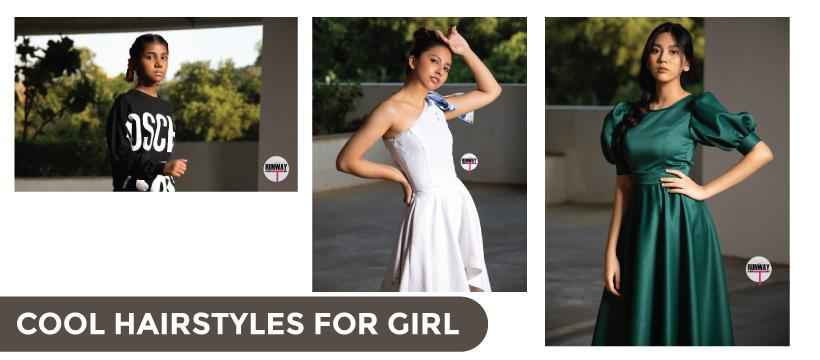 During this weather is comfortable and lazy to work on our fashion sense and style statement. But do not get upset, with these latest hairstyle ideas, you can now easily go down the styling lane quickly and still manage to look great! Be it simple for a trendy event or party; Now you can sort with your looks. From simple and easy to cool and refreshing looks, these best hairstyles from the best hair salon in Petaling Jaya, Hair Atelier
Latest Hairstyles For Women In 2022
This beautiful custom to match the season is all about looking comfortable, sassy, yet pretty that can make you look alluring and protect your scalp and hair with harsh climatic conditions. They are easy to manage and can bring out the new gorgeous look seamlessly. Check out this list of trendy hairstyles, and you'll love them!
1. Long Braided

Cute pigtails and long braids are no match when it comes to young girls. It looks super stylish and cute and is quite comfortable to carry. If you are looking for easy hairstyles during this fall and winter, this can be a great idea. All you have to do is divide the hair into two sections and braid till the tail section.
2. High-Ponytail

This hairstyle has "Holiday Party" written all around it. The best part? It's super easy to recreate – just gather your hair tightly at the top of your head and secure it with a cute hair tie or scrunchie. By the way, a light hairspray will help keep your hair nice and smooth.

3. Textured Bangs and Bun

The hot temperatures often make hair dry and oily, brittle ends usually lead to breakage. Be sure to use a treatment, conditioner, or mask that will add moisture and elasticity which is important when manipulating the texture of naturally frizzy and frizzy hair.
4. Ghost Layers

While not the norm in the dating world, exorcism is something you'll want to get from your stylist. The particular haircut was developed by Raman Garcia, a hairstylist from Beverly Hills, and involves cutting off excess length in the layers below without cutting too much off the total length of the hair.

5. Thick Curly Loose Hair

If you have nice curly wavy hair, this can be a good protective curly hairstyle for the season with nice comfy hair. Whether the weather is bad or cold, hair tends to break and become sticky at times. This type of look is undoubtedly going to add as a protective layer and will make your hair look stylish and trendy.

6. Wet Hair Look

As temperatures turns up and down, people are trading in their textured curls for a silky new look. Contrary to the wet hair trend, wet hair look doesn't actually look wet. Instead, think ultra-shiny, reflective hair that's full and soft to the touch. Its super-sleek appearance makes it reflect light like water (hence the name). The end result rests between stick-straight, flat-iron strands, and a voluminous, salon-quality blowout.

7. Elegant and Elegant Medium Haircut

If you are a fan of classic and flashy looks, then we understand your preferences. Here is one such matching outline of the look for you! This straight hair polished look is quite cute and trendy with a contemporary style statement. It is easy to maintain, all you have to do is comb the hair well from both sides and release it. We absolutely love the way it looks!

8. Olivia Culpo's Lobo

Just because you have short hair doesn't mean you can't change your look. Refresh your hairstyle by recreating Olivia Culpo's trendy lob. Tuck your ends with a curling iron, and then create the illusion of bangs by rolling your hair into a deep left section across your forehead, securing it with a bobby pin or two.

9. Textured Curls

Adopt your natural curls for not only a trendy hairstyle but one that will be less damaging. The hot, dry weather outside combined with the dry heat inside the house can take a toll on your hair, stripping it of moisture and shine. The less you can shampoo and heat style, the better, which is why this look is so great. Refresh your curls in between washes with a hydrating, curl-reviving product.

Hairatelier is an award-winning hair salon in Malaysia, the best hair salon in Petaling Jaya where you can get the latest hairstyles and the best salon experience. To know more details you can visit our official website- https://www.hairatelier.com.my/.