Why you must visit the Hair Salon in KL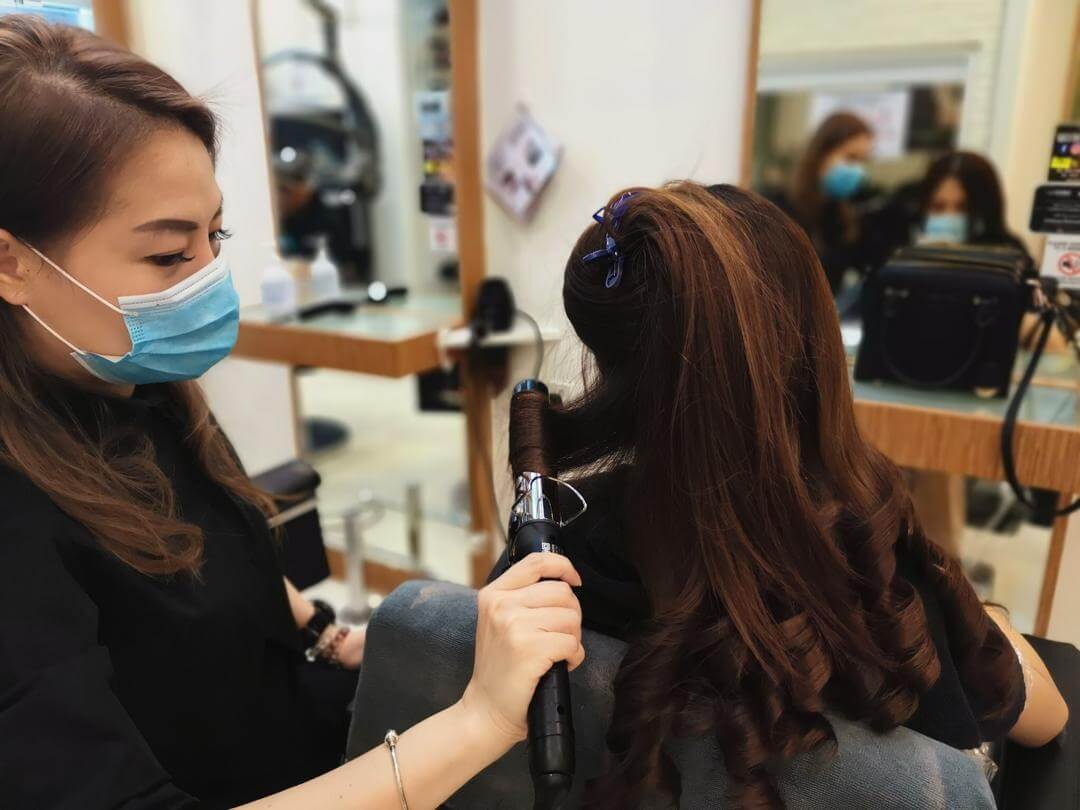 Taking some time to indulge in haircare will make much difference in your ability to relax, develop circulation, and lead to better health and well-being. At Hairatelier the hair salon in KL, we know how important it is to pamper our clients. Hair salons offer customers a variety of advantages. The advantages of frequent visits to a hair salon reach beyond a simple cut or color, from professional hair care to relaxation. Here are some reasons why you should make your appointment today!

Top 7 reasons for visiting the hair salon regularly
1. Professionalism

Whether you're selecting a haircut or a manicure, services are provided by professionals who have practiced and trained for years in their field. They stay on top of the approaches and processes to make you look fantastic and also ensure healthy hair, skin, and nails. Moreover, many hair salons allow their employers to improve their skills, so they are always up-to-date on beauty standards, services, equipment, and techniques.
2. Wide range of quality services

Many hair salons in KL have a comprehensive range of facilities to take care of your body from head to toe. Hairstylists will provide haircuts, coloring, styling, scalp and keratin treatments, and other hair care needs. Salons also offer facials, manicures, and pedicures, providing it a one-stop-shop for relaxation and wellbeing.
3. You will get a fresh look

Sometimes, a fresh and new look is the best thing to change the mood. Stylists will help you to find your new style fresh or revitalize it. Such professionals may provide you with practical advice on the right colors or trends, and might recommend a brilliant idea that you might not have come upon on your own.

4. Helpful for the growth of your hair

By visiting the hair salon in KL on a regular basis to trim your hair, you help to promote your healthy hair growth. We suggest a visit to the hair salon every eight weeks for a hair trim. Let our professionals help you to get an ultimate hair trim that will help keep your ends healthy and help to promote your hair growth. It also offers professionals the ability to have access to your hair and whether you might be due to color or some other form of care.
5. Hair color stays vibrant

Regular visits to the hair salon will make sure that your hair color stays as stunning as ever. For root coverage and grey coverage, we consider a visit to the hair salon every four weeks. It also assures that your hair color stays excellent from the roots to your ends. At Hairatelier our professionals assure that your hair color is properly weighed. We weigh our hair formula here to assure proper color. We always keep a record of every client's hair color formula to assure proper color for every visit.

6. Professional products

Many hair salons have access to top-notch hair and skin items, and several deliver their favorite line of formulas that you can use at home. High-caliber goods allow you to continue to pamper yourself between visits to the salon.

7. Relief from stress

Undergoing a hair or skincare helps you to relax and take time off your busy day. Visiting a hair salon and spa frequently does a lot of stress relief wonders, making you feel relaxed and happier every day.

Some people feel that every hairstyle is ok as long as it doesn't make them resemble terrible. Your preferred hairstyle has to suit your lifestyle. The perfect hairstyle in your particular professions could also create a good impression. Exploring your hair by styling it once in a while is not a bad idea! Our lifestyle is evolving. Then why hold the same old hairstyle? Why not try something different? The hairstyle you pick should match the shape of your face or, in other words, the shape of your face (such as a pointed face, a wide face, a circular face, etc.) You may have noticed that several people whose hairstyle doesn't suit their face at all. When we see a person like this, the first thought that comes to mind is what weird hairstyle they're keeping? So that right hairstyle is important. Hair Atelier is an award-winning hair salon, here we will provide you with the best and trending hairstyles which will suit your look with immeasurable care of your hair because you can not style your hair if it is not healthy or damaged.

Start visiting a hair salon on a regular basis will help your locks are flawless and stunning all year round. Here at Hairatelier, unlike anything else you've ever seen, we promise a unique experience. We use unique methods to obtain outstanding results for the hair. We're remaining up to date with all the industry's ever-changing standards, processes, and trends.

To know more visit our official website- https://www.hairatelier.com.my/