Get The Best Hair Wash Services From Hair Atelier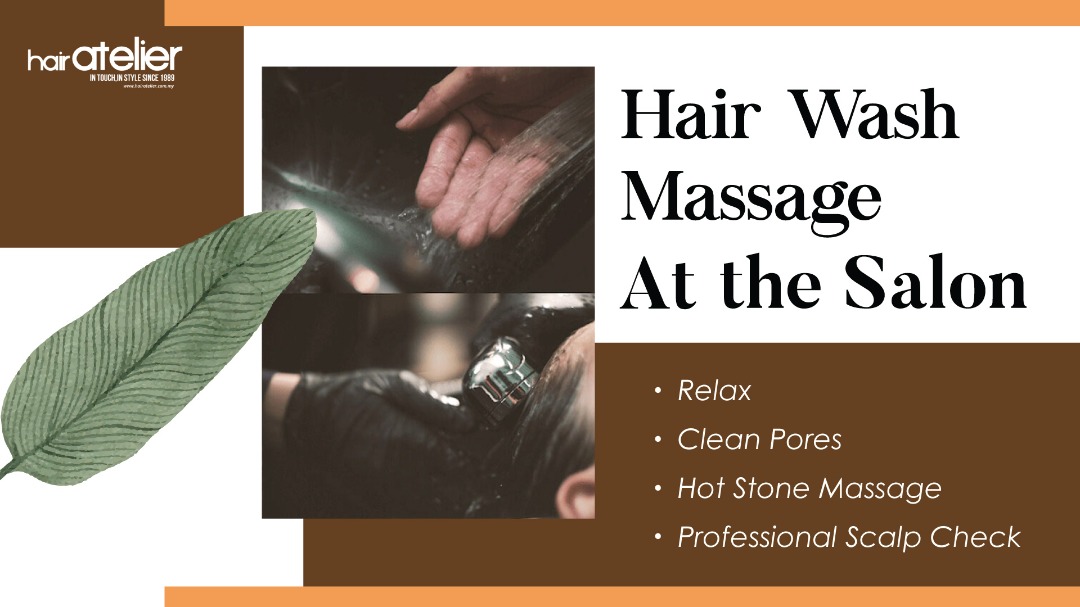 Salons nowadays offer many services to help people look beautiful and flawless. Whenever we get bored with our looks, we feel like having a good makeover. Be it a perfect haircut, hair styling like straightening or curling, or hair coloring, experienced professionals from top hair salon in KL like Hair Atelier is always helpful to satisfy your hair care needs. Hair styling is not the basic need of healthy hair, but a good wash, spa, hair scalp massage, and oiling is the right way to keep it lively.
When our hair is in a dire stage, like it may be over-bleached, dehydrated, frizzy, too thin, or completely unmanageable – we just conclude that our hair is damaged. But the most important thing is to find out the exact problem and go for proper treatment. In the salon, there are myriads of services to protect, volumize, and regain health of damaged hair.
Importance of hair wash
A pre-treatment shampoo serves to relax the customer. It will eventually remove all the dirt, and grease from the hair and the customer will feel light and fresh before starting any procedure.
While washing the hair, hair stylists will massage the scalp that will relax the mind, body and relieve fatigue.
Having your scalp massaged with shampoo during washing can put you in a calm state that relaxes your muscles, which may lead to an optimal experience overall.
Over time your scalp naturally collects a buildup of product and oil, leading to clogged pores and even breakage from the root. In order to have a great head of hair it's important to focus on your scalp health, so sometimes it is necessary to cleanse it of oil and buildup, allowing the pores to breathe freely.
Mild clarifying shampoo is great for occasional use to prevent hair fallout and other issues that arise from buildup. Just like the rest of the hair products, it's important to find a prefect formula that will cleanse and nourish your strands while purifying the overall scalp and not stripping the hair of natural oils.
Hair wash removes all the build up dust, dirt and oil for the hair, thereby reducing the hair damage and, making hair healthier.

The shampooing itself is a vital step in any kind of hair treatment process, and how this step is implemented can have a significant impact on the overall hair care experience. Washing hair improperly can also cause damage to the hair, and styling with such hair can result in leaving both the stylist and the client frustrated.
After hair wash, a hot stone is place on the neck & shoulder. The heat can help to relax the tight sore muscles and improve blood circulation.
Why Hair Atelier?
Hair Atelier provides a 5-star quality hair wash service with the help of experienced hair care professionals. Hair wash services are as follows -
● Relaxing through various scalp massage treatments to heal shoulder pains and relieve mental stresses.

● Expert hair stylists use proper products to soothe the skin of the sensitive, afflicted scalp.

● Shampoo with warm water and a light massage open the clogged pores of the scalp for healthier hair.

● Unhealthy scalp is often responsible for damaged hair. An expert professional examines your scalp to check for inflammation, redness, sores, or scarring. The hairstylist will use a professional scalp machine to looks closely at your scalp to determine overall health of the scalp & hair.

● Hot stone massage release heat which relaxes sore muscles.
You can always get a professional consultation from our team at Hair Atelier on tips to take care of your hair. Hair Atelier, best Muslimah-friendly salon and spa in Kuala Lumpur, provides a modern and cozy atmosphere catering to all kinds of haircuts, hair treatments, aromatherapy shoulder massages, hot stone aroma, scalp treatment, keratin treatment, hair color, hair relaxing, cool perms, hair services for adults & children, and rebonding in this hijabis-friendly hair salon.

With experienced and professional hair experts, Hair Atelier has been working successfully for many years. On the special occasion of MERDEKA & MSIA DAY, Hair Atelier offers a full range of hair and beauty services to all Malaysian clients. One huge part of hair and beauty service is the use of Aveda products and Shiseido Professional products, which are friendly for hair and scalp. Don't stress up to find a good salon; Hair Atelier can serve you the best. For more details, please do visit our official website https://www.hairatelier.com.my/
Our branches:

Amaya Maluri, Cheras 0392818848
Danau Desa 0379833848
Petaling Jaya, Jaya One 0379557848
Sri Petaling 0390553980
MyTOWN Shopping Mall 0392029948